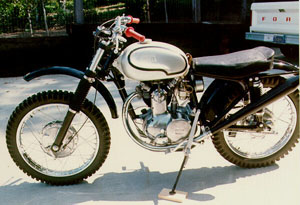 World War II to the 60's.


Hard men denied the laws of physics with these heavy, nonsuspended, slow but beautiful bikes. Check out the real vintage enduro and motocross. Bikes and riders from World War II, through the 50's and in the 60's.

Check out the old ones from the 40's the 50's and the 60's.








---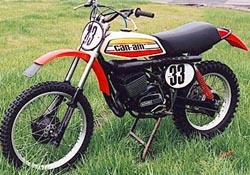 The 70's gave us dirtbikes


The Motocross and Enduro sport evolved into light powerful two-strokes with suspension. Everything about riders, bikes, GP, Nationals, Supercross, ISDT, enduro and the international Trophee's.

The glory days of the 70's







---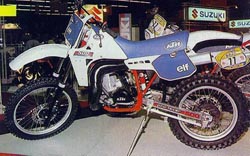 The 80's, still valid ?.


The Japanese bikes takes the scene with dominance, however they had a hard time by early 80's euros. American riders like Hannah, Ward, Johnson, Bailey and Lechien conquers. Everything about all the championships.

80's, means that Maico invents the modern MX'er ?.





---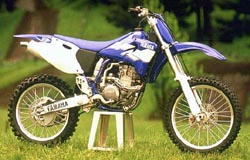 90's


Todays bikes yesterday, how did things turn out the last decade. Read all about the riders, bikes and events that took place during the 90's. Modern used bikes, the 90's.








---
Riders Index, Motocross and Enduro.


A huge index of past champions in MX, SX and Enduro from all times. Who is your favorite ?. Maybe this will change your mind ! Coming Soon...
Bike index

while ($bike = mysql_fetch_array($bikes)) { ?> echo $bike['BMARKE']; ?>
} ?> ajs
alfer